STUNT WORK
The stunt men and women on The High Chaparral included many well-known names in the Hollywood stunt world. Their skills were frequently put to use in such an action oriented show with difficult horse and wagon maneuvers, many involving falls and firearms. The stunt men included two of the regular cast members, Bob Hoy and Jerry Summers, as well as several other stunt men who appeared in the series as credited guest actors. Those included Chuck Bail, Richard Farnsworth, Jay Jones, Red Morgan, Jerry Gatlin, Jack Williams, and Jerry Wills. While he was not credited, we recently discovered that Jaye Durkus played the extra hired hand in "Young Blood". Two stunt women worked on the HC set, Patti Elder and Jackie Hummer Fuller. And of course you will find Henry Wills in the list below also, sometimes doing more than coordinating.
The Stunt Men and Women of The High Chaparral
Chuck Bail


As Ben Burris in "A Fella Named Kilroy"

Fred Brookfield
1941 - 2014

Steven Burnett

Chuck Courtney
1930-2000

Jaye Durkus
1934 - 2000


As Ranch Hand on right in "Young Blood"

Patty Elder
1936-1984

Richard Farnsworth
1920-2000


As Lloyd in "The Long Shadow"

Jerry Gatlin


As Jonas in "No Bugles, No Drums"

Bill Hart
1934 - 2015

Orwin C. Harvey
1926 - 1994

Chuck Hayward
1920 - 1998

Buzz Henry
1931-1971

Bob Herron

LeRoy Johnson
1922-1995

Jay Jones


As Lt. Cooper in "Alliance"

Walt La Rue
1918 - 2010

Jack Lilley

Boyd 'Red' Morgan
1915-1988


As Buckskin Frank Leslie in
"Shadows of the Wind"

Carl Pitti
1917-2003

Walter Scott

Bob Hoy
1927 - 2010


As Joe Butler in
"To Stand for Something More"

Bear Hudkins
1918 - 1997

Jackie Hummer Fuller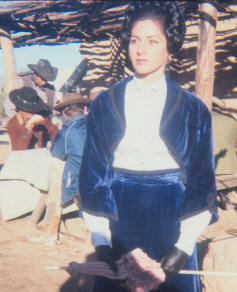 Doubling for Linda Cristal, probably
from "Champion of the Western World"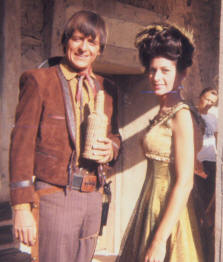 With Henry, as a saloon girl (From "The Covey")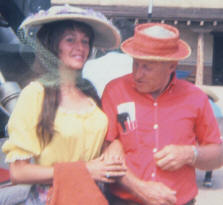 Doubling for Marie Gomez in the famous hat scene; with Assistant Director, Ray DeCamp (From "Champion of the Western World")

From Jackie:
In 1957, I walked on to my first set. The movie was "The Bad Landers" with Alan Ladd, and I was part of the background. There were a lot of actors and stuntmen on the show and one of them was Henry Wills. A true gentleman and awesome stuntman, he took the time to tell a dumb kid what to listen for and who to listen to, A.D.'s and so forth, so I wasn't a complete dummy on my first job. That started my "occupation" in Show Biz. In the late 1960's I got a call about a TV pilot called "The High Chaparral". Henry Wills was the stunt co-ordinator. I was privileged to become a member of that family standing in and doubling Linda Cristal and any guest actress as needed for the duration of the series.

Going back in history, the first "Beverly Hills Cop" in 1984 was my last show. We spent over a month in Detroit wrecking cars and having a great time. One of my other favorite movies to work on was "Cannon Ball Run 2" with Burt Reynolds and most of Hollywood starring. My association with the people in the entertainment industry has been a thing dreams are made of. Some advice? Try to live your dreams if you are able, share what memories you dare and be thankful that you can.

Best wishes for a long and happy life,

Jackie Hummer Fuller
Neil Summers


An HC Set photo between takes

Bob Terhune
1928 - 2016

Buddy Van Horn

Jack Williams
1921 - 2007


As the Driver (left), "Too Late the Epitaph"

Henry Wills
1921-1994


As Murph in "Jelks"

Jerry Wills
1947 - 2010


As McAdam in "Sangre"

Rodd Wolff

Gerry Searle
1921 - 2006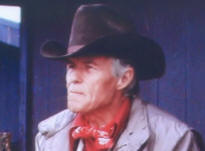 Biography:
Gerry Searle was born in Wisconsin in 1921. After being discharged from the Army he married and moved to Montana. In the early 60's he came to Tucson and joined his brother in a training and boarding stable on Sabino Canyon Road. About this time a scout from Old Tucson Movie Studios came by looking for some cowboy extras for a movie. Gerry signed on, and from then on worked at the studios for about 10 years, first as a wrangler, and then as a horse stuntman. He did not want to do any other stunts apart from horse stunts.

As well as being in most episodes of High Chaparral, either riding or as an extra, he was in many other movies, including the original version of "Monty Walsh" with Lee Marvin, whom he resembled quite a bit. Like most stunt people of the day, his work was rarely credited.

After his movie days, Gerry managed a cattle ranch in the Rincon Mountains near Tucson, and then moved to Pearce, where he had a guest ranch, the Grapevine Canyon Ranch, and also an adjacent cattle ranch, the Cobre Loma. He died at age 85, at home on the ranch.
Jerry Summers
1931-2006


As Ira Bean in "Destination Tucson"